Top reasons to hire a local tax preparer
Are you looking for a tax preparers near me? Look no further than Akron Income Tax Co! We are the best in town for preparing your taxes and getting you the biggest refund possible. We know all the ins and outs of the tax code, so we can ensure you get every deduction and credit you deserve.
Come see us today and let us help you get the most out of your tax return.
Why Do You Need Tax Preparation Service?
There are several reasons why you may need tax preparation services.
One of the most common reasons is that you need help preparing your tax return. Tax preparers have the knowledge and experience to help you file your taxes correctly and maximize your tax refund. They can also help you find tax deductions and credits you may be eligible for.
Another reason to use tax preparation services is if you own a business. Business owners face unique tax challenges, and a professional tax preparer can help you navigate these challenges and minimize your tax liability.
You may also need tax prep if you're self-employed. Self-employed individuals are often required to file Schedule C, which can be complicated and time-consuming. A tax preparer can help you correctly file Schedule C and maximize your deductions.
Finally, if you have a complex financial situation, you may need tax preparation services to ensure that your taxes are filed correctly. This includes investment income, rental property income, or foreign income.
No matter what your reason for needing tax preparation services is, it's crucial to choose a reputable and experienced tax preparer. Akron Income Tax Co is one of the leading tax preparers in the Akron area, and we're here to help you with all of your tax needs. Contact us today to schedule a free consultation. We'll be happy to answer any questions you have and help you determine if our services are right for you.
Outsource Your Accounting Service
Tax Preparation is an essential part of running a business. It helps you keep track of your expenses and make sure you are compliant with the IRS. However, it can be time-consuming and expensive to do on your own. That's why it's essential to find a qualified tax preparer who can help you file your taxes correctly and on time.
Akron Income Tax Co is a local tax preparer who can help you with your tax needs. We have years of experience preparing taxes for businesses of all sizes. Furthermore we can help you get the most out of your deductions and credits.
So, outsource your accounting operations to our certified public accountants and keep IRS happy.
When you outsource your accounting, it frees up time for you to focus on other aspects of your business. This is especially important if you are a small business owner or entrepreneur who wears many hats.
Operating costs are one of the biggest expenses for businesses. By outsourcing, you can keep your costs low and save money in the long run.
Also, when you outsource, you can be sure that your records will be kept in order and up-to-date.
Staying compliant with government regulations is important for any business. You can rest assured that your financial records comply with all relevant laws and regulations.
Knowing that your accounting is in good hands can give you peace of mind and allow you to focus on other aspects of your business. You can have confidence that professionals are handling your finances.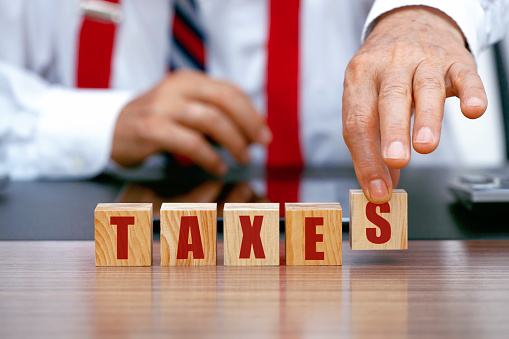 Our Services
At Akron Income Tax Co, we offer a wide range of services to help our clients with their tax prep. Our tax professional will prepare your federal tax returns, help you with income tax preparation, provide tax consulting services, represent you in an audit, and assist you with IRS and state tax problems. We can also help you get your business started and provide QuickBooks setup and support.
1. Tax Return Preparation
Our tax professionals can help you prepare your federal and state tax returns quickly and accurately. Our best tax preparers will work with you to ensure that you get the most out of your tax refund. Finally, most importantly our basic fee is $120 for tax prep.
2. Tax Planning
Tax planning is an essential part of any tax strategy. Our team can help you develop a plan to minimize your tax liability and maximize your tax savings.
3. Tax Consulting
Need help understanding complex tax laws? Our team of tax consultants can help you make sense of it all. We'll help you understand your options and make the best decisions for your business or personal finances.
4. Audit Representation
If you're facing an audit by the IRS or a state tax agency, our team can help. We'll review your case and work with you to develop a strategy for responding to the audit.
5. IRS and State Tax Problems
If you're dealing with an IRS or state tax problem, our team can help. We're experienced in resolving tax issues and can help you get the outcome you deserve.
6. Business Consulting
Need help starting or growing your business? Our team of business consultants can help. We offer a wide range of services, from business planning to QuickBooks set-up and support.
7. QuickBooks Set-Up and Support
QuickBooks is a powerful tool for managing your small business finances, but it can be tricky to set up and use. Our team can help you get the most out of QuickBooks with set-up support and ongoing training.
Why Choose Us?
At Akron Income Tax Co, we provide a wide range of tax preparation services to individuals and businesses in the area. We have been in business for years, and our experienced staff is dedicated to providing our clients with the highest quality of service possible.
1. Professional Services
When you choose our company, you will be assigned a professional accountant who will care for your taxes and financial needs. We have a team of experienced tax preparers knowledgeable in the latest tax laws and can help you maximize your tax deductions. Providing our clients with tax help to get a bigger refund and being available to answer questions during filing season is what we are all about.
2. Affordable Rates
We offer affordable rates for our services so that you can save money on your taxes. Filing and preparing tax returns is what we do. our minimum fee is $120 during tax season.
3. Accuracy and Precision
Our accountants are trained to be accurate and precise when preparing your taxes. They will make sure that all the information on your tax return is correct to get the maximum refund possible.
4. Convenience
We offer convenient locations and hours so that you can get your taxes done when it is suitable for you. We also offer remote tax filings so that you can file your taxes from the comfort of your own home. During the filing season we can file electronically to get you your refund in the shortest time frame.
5. Fast And Efficient Service
We understand that you are busy and need to file your federal taxes and get them done quickly. That is why we offer fast and efficient service. We will get your taxes done right the first time so that you can get on with your life.
Call us today to schedule an appointment!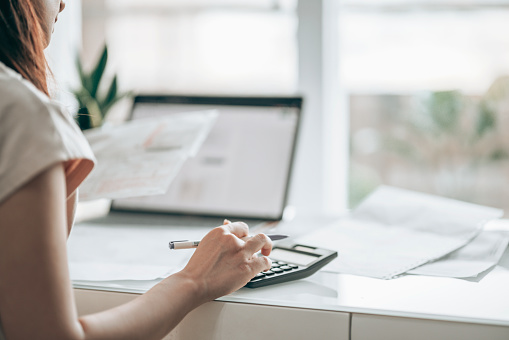 FAQs
1. What's The Cost Of Your Services?
The cost of our services depends on the complexity of your tax situation and types of tax documents. The money you pay us for filing your taxes should provide the best tax refund you can get with your completed return. Our tax pros charge $120 for basic filing. We offer a free initial consultation to discuss your needs and give you an estimate of our fees.
2. Do You Offer Payment Plans?
Yes, we offer payment plans for our clients. We want to make our services affordable for everyone, so we can work with you to create a payment plan that fits your budget. We take credit cards, checks and we can send you an on-line invoice also.
3. What Are Your Hours Of Operation?
We are open Monday-Thursday 9am to 5pm. Friday from 9 am-5 pm. Saturday 9am to 3pm during the tax season. We are open the rest of the year by appointment.
4. Do You Have A Physical Location I Can Visit?
Yes, we have a physical location in Akron, Ohio. We are happy to meet with you to discuss your tax needs.
5. Do You Offer Online Services?
Yes, we offer online services for our clients. We can help you prepare and file your taxes online, and we also offer e-filing services.
6. Do You Offer Tax Planning Services?
Yes, we offer tax planning services for our clients. We can help you strategize for the upcoming year and make sure you are taking advantage of all the deductions and credits you are eligible for. You found the right person and preparer to lower your payments to the IRS. Our assistance can make a difference in reducing your payments by getting every tax credit each business person
7. Do You Offer Audit Defense Services?
Yes, we offer audit defense services for our clients. We can help you navigate the audit process and make sure you are prepared for everything.
8. Do You Offer Any Other Services?
We also offer a variety of other services, including bookkeeping, QuickBooks training, and business consulting. Contact us today to learn more about how we can help you grow your business. The IRS requires taxpayers to provide their social security numbers and attest to the completeness of the return. To avoid any tax issue, paid preparers, should check the social security number for each person.
Get Started Now
If you're looking for tax preparers near me, Akron Income Tax Co is here to provide tax help and answer your tax questions. We have a team of experienced professionals who can help you file your taxes quickly and easily. We understand the unique challenges that businesses face when it comes to tax prep, and we can help you navigate the process to ensure that you stay compliant with all regulations.
In addition to our income tax preparation experience, we are also up-to-date on all of the latest changes to tax law so that we can maximize your deductions and minimize your liability. Pay less fees and save on the total cost of your own taxes. We offer a free consultation so that you can get to know us and our services before committing to anything. Contact us today to get started.