Testimonials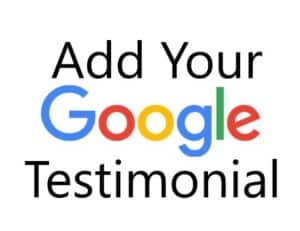 Read our Testimonials from our valued clients.
Jahmal M.
Akron Income Tax Co. saved me a huge headache and nightmare a couple of years ago. I tried out a new place after being with the Akron Income Tax Co. for at least 10 years. A friend of mine opened a new income tax franchise office, and I thought I would support him. Well, let's just say "MISTAKES WERE MADE"! After paying over double to my friend, I wiped my tears and checked my return to see the great "refund" I was to get back. Honestly, the refund was just ok, but then I noticed some errors…BIG errors! I noticed my small home business showed a loss, when I had reported a slight gain/profit. Then I searched more closely and found that my friend's franchise tax office showed me "double dipping" on business expenses. They used my business vehicle mileage AND the maintenance/repair costs as a deduction. I thought it was one or the other?! I immediately called my friend to show him the errors, and to ask his counsel on what to do next. He asked me if I was sure I wanted to submit a correction, "Because it's a lot of paperwork." I said "YEAH I'M SURE!" He was right; it was a lot of paper… as if a library had blown up. It was then I knew I needed some real professional help. I needed the Akron Income Tax Co., I had to find Ron! Ron scheduled his next available time slot with me, I don't even think he cared that I had tried someone new. Ron reviewed my return, asked me a few questions, looked at some of my previous returns (with Akron Income Tax), and somehow made sense of it all. Finally, he crafted and walked me through a plan to pay the Feds and state what I owed in order to avoid additional penalties, fines, or "criminal prosecution". Can you believe it?! I was actually "happy" to pay $2,800 to avoid continuing the nightmare that was my life then. Ron at Akron Income Tax Co. charged a nominal fee for the corrections to be made, then presented me with only a handful of papers to sign and mail (with the money I owed too). Ron told me that if I did "exactly" what he prescribed in a timely manner, the Feds and state could show some mercy (in their cold stony hearts) and let me off with just a warning and "smack on the hand". They did exactly that, and I am extremely grateful to Ron and the Akron Income Tax Co.
Laura B.
Short form… 1 day and it was done! Reasonable price… courteous people… been using them for years!
Daniel N.
Akron Income Tax is the best, always professional and you will get great value and service for a very reasonable fee, have been a client for over 20 years.
Autumn P.
Very reasonable fees…I would recommend to all my friends!
Doug B.
Ron is an awesome accountant, known him most of my life… Truly helped me and my wife with my tax problems……will go back every year!!!!
Jordon S.
Awesome people, very helpful and relatable. Highly recommend them.
Donna C.
Ron is great. He has been our accountant for 30 years. He has handled both personal and business tax needs. Always professional and helpful. See you next year and the next…..
Dan S.
Akron Income Tax has been doing my taxes for 20 years and I have to say they are great to work with! The pricing is very reasonable and the quick turnaround is much appreciated. Ron has helped me through any issues over the years that have come up and is easily reached throughout the year to answer questions and ease concerns. I don't need to shop around, as I'm very happy with the service he provides!
Matt F.
Really reasonable… 1/2 the price I paid last year. The thing I liked was the personal attention in a private office!
David S.
I have been doing business with Ron and company for over 20 years and have never had a problem. He and his staff have always been fast, friendly and knowledgeable with very reasonable rates. Why pay more someplace else? Looking forward to another 20 years. Great place.
Mickey and Don R.
It was a pleasure working with Ron. He continues to be an honest and reliable advisor. We look forward to seeing him in 2018.
Sheila R.
I used them for 3 years, going on the 4th time this year. Never had any problems with them. Very quick and efficient. Very friendly staff.
Tammy L.
I am a former client of Akron Income Tax Co. & would still be a client if I had not moved. I can't say enough about this business. They have integrity & care about their clients. You're not just a number with them; they care about you as a person. I had to worry if my taxes were being done correctly as with other tax filing companies. And their fee is unbelievably fair. You will never go wrong with Akron Income Tax Co.