Small Business Income Taxes Made Simple
Filing your income tax can be a daunting task, especially if you're a small business owner. The tax code is complex and ever-changing, making it difficult to keep up with the latest regulations. And if you make a mistake on your return, you could end up facing penalties and interest from the IRS.
Let Akron Income Tax Co take the hassle out of filing your taxes. We're experts in small business income tax, and we'll make sure that you get the biggest refund possible without running afoul of the IRS. We offer a full range of services, including bookkeeping, payroll processing, and more. Contact us today to get started!
Small Business Income Tax Filing Made Simple
Small Business Income Tax Filings are our specialty. Running a small business can be a rewarding endeavor, albeit a difficult one. Filing for Taxes as a small business owner? Even more so! Take the stress out of Filing by enlisting our help to File your small business Taxes this season!
If you are a small business owner in Akron, Ohio, it is essential that you understand your income tax responsibilities. Failing to file your taxes or pay what you owe can result in penalties and interest charges, and quickly drain your profits. It is important to seek help from a qualified tax professional.
Accounting for Your Small Business
Being self-employed means that you will be completing a Schedule C form at the end of the year. It is a form listing your income and expenses to report your income to the IRS properly. This form is added to your tax return. You will need to generate totals by categories and produce supporting documentation. Guessing is not a viable legal option.
DIY Accounting
Some small companies with minimal activity can keep track of it themselves, and the easiest way to keep track of your income and expenses is to pick up a "Dome" business book at Staples or Office Max. It has all of the possible categories for you to track, and it costs around $25.  If you use this book, fill it out daily and keep your receipts/records every month in a separate File folder. Your year-end routine will be easy.
We also provide a Business Info Form for you to use instead of using a dome book.  It is essential to use a tracking system of monthly folders, receipts, canceled checks, and bank statements that match your internal system. We would be happy to complete your federal income tax return, including your Ohio business return, at the end of the year for about $180 if you use a book like this or provide us with acceptable totals.
Our Accounting Options
The bigger your company gets, the more often you need our Services. When you start and have minimal transactions, you might be able to do it yourself. At some time, you will need our assistance on a quarterly basis to keep your records up to date. That option runs for about $200 a quarter.  When you get a little bigger, you will need monthly Accounting that starts in the $150 a month range.
Small Business Tax Rate in Ohio
As a small business owner in Ohio, you are responsible for paying income taxes on your business profits. The tax rate for small businesses in Ohio is currently set at around 3%.
Bottom Line
The main idea is that your Filing records must be in order and correspond to your bank statements, receipts, and canceled checks. We know that you are not accountants, so you need to pick the level of service that you can successfully do and let us do the rest. We will be glad to work with you to get you set up.
Who We Are?
We are small business income tax specialists dedicated to making filing your Ohio Business Taxes easier for you. Furthermore, we guide you through every step to figure out business tax in Ohio as a business owner and ensure that the Filing process goes smoothly.
Finally, we make sure that you're taking all of the legal deductions and estimated tax payments possible so that you can save money and limit your federal tax bill. If you're ready to make tax season less stressful, we're here to help!
What We Do
Since our inception, we have offered a full range of accounting, federal Income Tax Preparation near me, and Business Consulting solutions. We focus on small to medium-sized businesses throughout the Greater Akron, OH area and beyond.
Given our background and whatever needs your business may have, regardless of the size and scope of your business. Furthermore, we know that we have the experience necessary to help you file your Ohio State Tax and manage your finances at a reasonable cost.
We here at Akron Income Tax Co. understand that Filing small Business federal income Taxes can be a complex process. First, we seek to answer all of your questions about tax laws and federal taxes if you pay estimated tax. Also, we can deal with social security and medicare taxes.
Secondly, we will guide you every step of the way so that you can rest assured your Taxes have been filed successfully. Finally, we can help you save as much money on your property tax as possible along the way.
Some Common Areas
Also, we will discuss with small Business owners as we're working with them, including:
Helping you understand some of the common deductions that you can make when Filing your State tax Return and federal employment taxes regarding your small Business activity.
Detailing the Bookkeeping process to help you see what types of options are at your disposal. Also, to help you understand the importance of and strategies involved in Bookkeeping and Filing Taxes.
Diving deeper into the difference between a small business and a hobby (Many individuals may have picked up small activities over the course of the year to help them bring in additional income. Understanding the difference between a hobby and a small business is crucial as you file your taxes for the year as you'll want to avoid any confusion and consequences that may come afterward.)
With our support, filing small income Business Taxes that are comprehensive and strategic to help you save money is more than possible.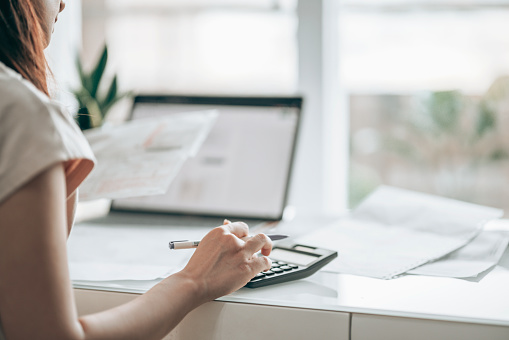 FAQs
1. Can Small Businesses Get Tax Refunds?
In most cases, small businesses can get a refund when they pay taxes. This includes income tax, payroll tax, and sales tax. However, there are some exceptions. Make sure to contact an accountant or tax specialist to find out if you are eligible for a refund.
2. How Do Small Businesses File Taxes?
There are a few different ways that small businesses can pay income taxes. The most common way is to use tax software or using an online tax service. If you want to file your taxes by hand, you can get forms from the IRS (Internal revenue service) website.
3. What is the Small Business Standard Deduction?
The small business standard deduction is a deduction that allows small businesses to deduct certain expenses from their income. This includes expenses such as office supplies, advertising, and travel corporate income tax.
4. What is the Self-Employment Tax?
The self-employment tax is a tax that self-employed individuals must pay. This includes people who work from home or have their own business. The tax rate for self-employment tax is 15.3%.
Ready To File Your Taxes Affordably and Confidently?
Our exceptional team of tax Accountants is available to assist you whenever you need us! One aspect of your Business that you may think of delegating is accounting. It is better to get the services of a professional to do all the tax Accounting tasks.  If you're ready to make Filing your small company income Taxes simple, all you have to do is reach out to us, and we'll begin working on your Tax Returns.
We also provide that service if you want to file employment taxes for your limited liability company (LLC). All small businesses and limited liability companies (LLC) in Ohio can avoid paying state income tax rates varying between 2.85 percent and 4.797 percent by filing the correct form.
Contact Us today or Call Us at (330) 733-1040 to get started on your Business Taxes.
We look forward to working with you!