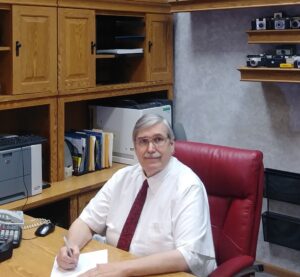 Hello, My name is Ron Conte and I invite you to explore this website.  If you find it lacking in any way please let me know because I want to make our clients experience productive and informative.
I have been in the Income Tax Preparation business  since 1982 and I have seen pretty much of every type of tax situation that there is at one time or another.  My philosophy is to deliver value to our clients by properly completing their tax return, taking every legal deduction that they are entitled to at a reasonable fee.
Accurate, Reliable and Secure. Let us handle your Accounting, Bookkeeping and Income Tax Preparation needs. Trust us to deliver professional results at reasonable fees. Our flat rate, no frills pricing, means you will always know what you are paying upfront — No Surprises — No Hidden Fees.
Income Tax prepared for just $110 out the door
(Including Free State, City and E-filing)
 Excludes Business & Rental Returns
Put your mind at ease when it comes to your income tax return preparation and trust the experts at Akron Income Tax Co.  Tax experience counts when it comes to completing your Income Tax Return. Full service Tax Preparation for individual 1040s or business 1120s & 1065 income tax returns forms. Our in-depth tax knowledge and local presence allow us to customize our services to best meet your needs and your budget.